We work on the diversity and distribution of a range of taxa at multiple spatial and temporal scales. We are also interested in large scale altitudinal and latitudinal patterns using integrated models which incorporate neutral theory, ecology and evolution. Our current research includes studies of distribution patterns of birds and plants, and phylogeny and biogeography of snails, frogs, lizards and snakes.
News about research in the lab
---
Powered by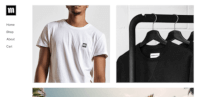 Create your own unique website with customizable templates.