Species delimitation
We follow a multi-criteria approach to delimitation incorporating phylogenetic trees, genetic distance, geography and morphology. We employ a comprehensive field sampling approach taking into account the heterogeneity of the landscape which allows us to identify sister lineages with confidence.
---
Taxonomic papers
Dinesh, K.P., S.P. Vijayakumar, B.H. Channakeshavamurthy, V.R. Torsekar, N.U. Kulkarni & K. Shanker (2015) Systematic status of Fejervarya (Amphibia, Anura, Dicroglossidae) from South and SE Asia with the description of a new species from the Western Ghats of Peninsular India. Zootaxa.
​Page, N.V. & S. Surveswaran (2014) Friesodielsia sahyadrica (Annonaceae), a peculiar new species from the Western Ghats, India. Phytotaxa 158 (3): 275–282.
Vijayakumar, S.P., K.P. Dinesh, M.V. Prabhu & K. Shanker (2014) Lineage delimitation and description of nine new species of bush frogs (Anura: Raorchestes, Rhacophoridae) from the Western Ghats Escarpment. Zootaxa 3893 (4): 451–488.
---
New species
Raorchestes
Raorchestes indigo

Raorchestes aurues

Raorchestes leucolatus

Raorchestes primarrumpfi

Raorchestes emeraldi

Raorchestes echinatus

Raorchestes flaviocularis

Raorchestes archeos

Raorchestes blandus
---
Fejervarya
Fejervarya gomantaki
Powered by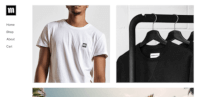 Create your own unique website with customizable templates.